Why QSR brands love Upsiide
1
Solutions built specifically for QSRs
Our Menu and Flavor Testing solutions were made for QSRs. Wherever you are in the innovation process, you can screen and prioritize ideas, optimize your concepts, and predict your innovation's volume and source of volume - all in one platform. Isn't it a dream?
2
Improve your ideas by understanding the "why"
Learn the reasons behind people's choices with Idea Split. Idea Split allows you to ask additional questions about select ideas so that you can understand consumption frequency, occasions, motivations, as well as emotional and rational responses.
3
Optimize your menu for the whole organization
Managing a menu is more than just picking top items. Let our Market Simulator help you out. Build a stronger business case with volume and source of volume projections so the whole organization can understand the impact. Get ready for higher profits with the power of simulation!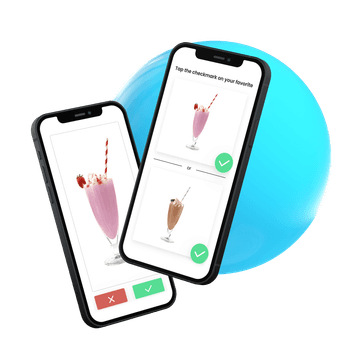 Flavor Testing
Our Flavor Testing solutions will show you that there IS accounting for taste
Everyone says that taste is subjective. Our Flavor Testing solutions will help you understand everyone's personal preferences and what new flavors will resonate with them the most.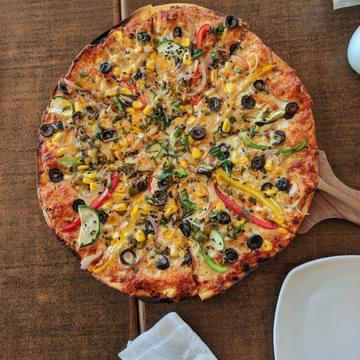 This is where we tell you why Pizza Hut loves us
With the drastic changes that COVID brought, Pizza Hut needed a platform that would help them land on the right creative for marketing campaigns. 
Upsiide saves you time and money
We saved a lot of money. Before, if we wanted to test 30 ideas, we would spend thousands of dollars. And the amount of waiting time would mean weeks lost. Upsiide saved us time so we could act on key insights quickly - while saving valuable budget.
See Upsiide in action!
Curious to see what a QSR study would look like? Dive into a survey we ran to screen different burger ideas.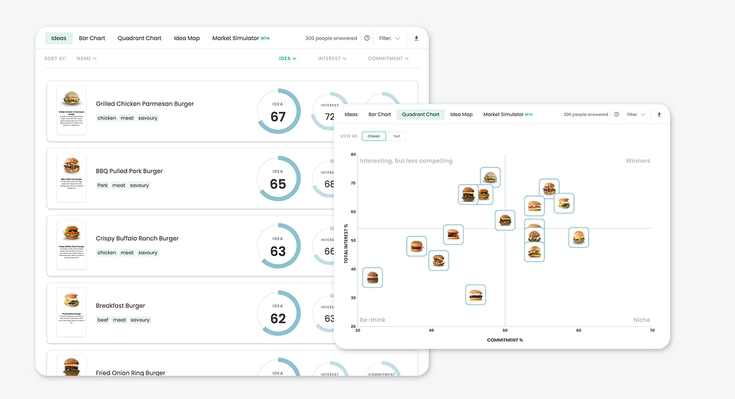 Ready-to-market innovations in 5 simple steps
1

Draft your ideas

Generate as many ideas as you can and test them against each other using our Idea Screening tool. It's as easy as swiping on a social media platform.

2

Choose a direction

Start prioritizing your ideas - which ones have the most opportunities for innovation? Quickly and easily prioritize your ideas with our 5 handy dashboards

3

Develop a concept

Once you find the most promising idea, it's time to go full speed ahead and craft a concept that will tickle their taste buds!

4

Hone in on the details

Don't forget to refine and optimize extra details that come with your concept. You're almost ready to launch!

5

Ready to serve

Time to introduce your final product. Craft a rollout plan with just the right messages to attract your perfect audience. Your friend Upsiide will you support you at every stage!
Which features do consumers love most in QSR ordering?
We turned to North American consumers for answers. Watch this webinar to learn how brands should approach different consumer groups and create the optimal ordering experience.
More about using Upsiide for QSR