Why creative testing?
Align your ideas with your ad campaign goals
With Upsiide's creative testing solutions, you can test up to 50 ideas and identify ad creatives that will speak to your broader marketing strategy.
Put quantifiable data behind emotional responses
Tracking ad performance is hard. Upsiide's deep-dive diagnostics help you quantify your ads' impact on the target audience and find points of optimization for better ad performance.
Understand why creative performs (or doesn't)
A/B testing on social channels tells you which creative is converting, but it doesn't tell you why. Upsiide is useful when you want to better understand what makes your audience tick.
Creative testing made easy.
Our Communications Testing solutions were built specifically to help people get going fast.
Learn how interested and committed your customers are to your creatives with Comms Screen, investigate what makes your creatives different from competitors with Comms Develop, and forecast the success of your creatives with Comms Assess.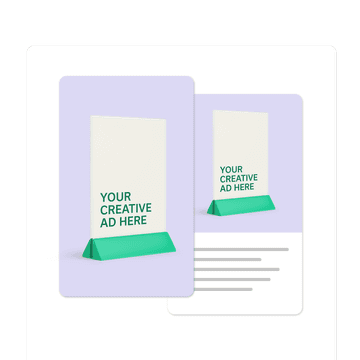 Flexibility
Ensure respondents see your creative in-situ.
Choose between 5 different formats of displaying creative ideas. You can show your ideas as image or add a section to describe your creatives.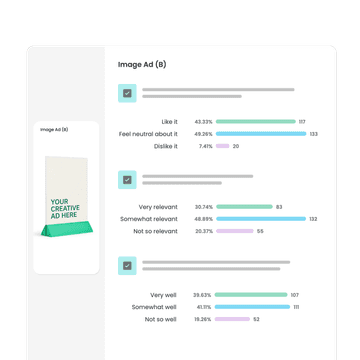 Diagnostics
Compare results against key business metrics.
It's a challenge to measure why your creatives perform the way they do. Idea Split allows you ask follow-up questions about each creative and helps you track performance against metrics like believability, credibility, purchase intent and more.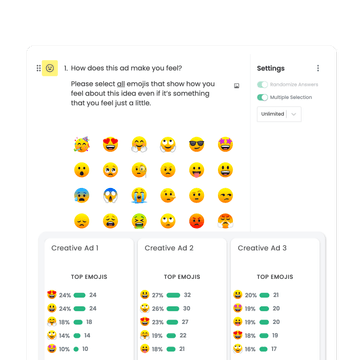 Emoji question
Modern question types to capture emotional resonance.
Our emoji questions reflects the way people would engage with your creatives in real life. Use it to measure the sentiment around your creative ideas even before they hit your social media accounts, billboards, or website.
How Pizza Hut Used Upsiide to Find the Best Creatives and Innovate Quickly.
The pandemic showed that being agile is one of the most important skills in marketing. With the drastic changes that COVID brought, Pizza Hut needed a platform that would find the right creatives for their marketing collateral. Upsiide came to help.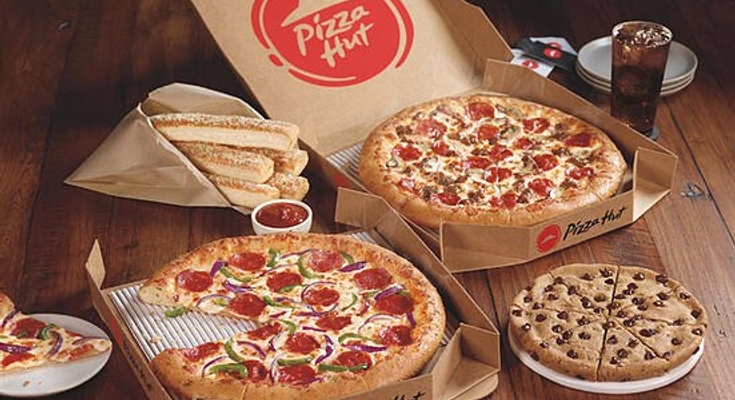 Pizza Hut on their experience with Upsiide
We saved a lot of money. Before, if we wanted to test 30 ideas, we would spend thousands of dollars. And the amount of waiting time would mean weeks lost. Upsiide saved us time so we could act on key insights quickly - while saving valuable budget.
Want to know how else you can use Upsiide to innovate?
Our platform has so much more to offer from screening ideas to developing product concepts to assessing creative materials.
Creative Testing Related Content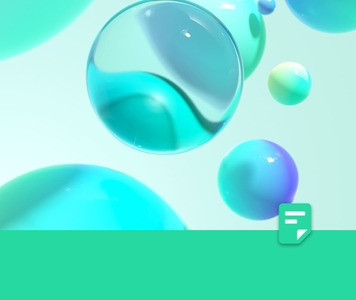 How We Used Upsiide to Select the Best Messaging & Ad Formats
Upsiide's Marketing team needed to realign its brand goals with the messaging that resonates best with our buyers. They used Upsiide to achieve that goal.