Why insights teams at CPG brands use Upsiide
1
Understand real impact
Don't be a cannibal. Learn how to optimize your portfolio and launch innovations that drive incrementality with our Market Simulator. Upsiide goes beyond attitudinal measures, like purchase intent, to business measures, like forecast share.
2
Big portfolio? Big deal.
We do not charge based on idea - so you can test up to 50 ideas in one study for no extra cost. Upsiide's Idea Screening feature lets you test all of your ideas at once, even the ones you generated with our built-in AI tools. Plus you can save your templates and audiences to rinse & repeat easily.
3
A global tool for global teams
Speak the same language and eliminate bias across global teams with Upsiide's validated scoring system. Our proprietary Idea Score has been proven to predict in-market potential, making prioritizing ideas a breeze. You'll be calling yourself Mr Worldwide in no time.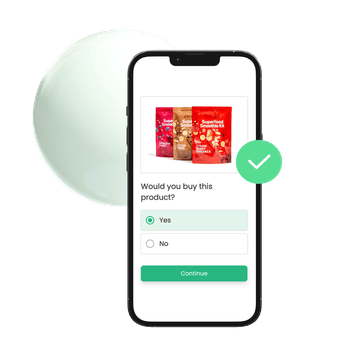 Portfolio Optimization
Optimize, don't cannibalize your share of market
Optimize your portfolio and understand incrementality with Upsiide. We're more 'real world market simulator', less 'boring data in bar charts' so that you can actually visualize the perfect mix.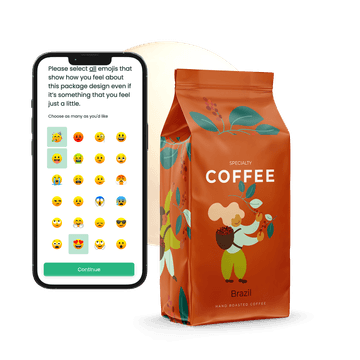 Pack testing
Our pack testing templates prove that you can account for taste
If you're launching a new innovation, changing up an old fav, or fast adapting a European bestseller, make sure you stand out on the shelf with Upsiide's purpose build pack testing tools.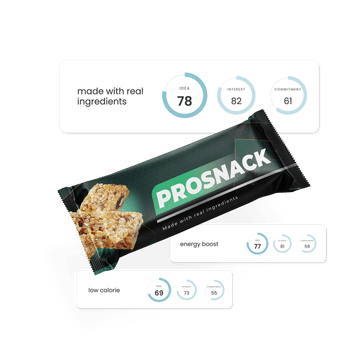 Claims Testing
Word-perfect messaging every time
People actually listen to what you say so make sure you're hitting the right notes with claims and communications testing. Understand what's doing it (and what's not) for your consumers, and why.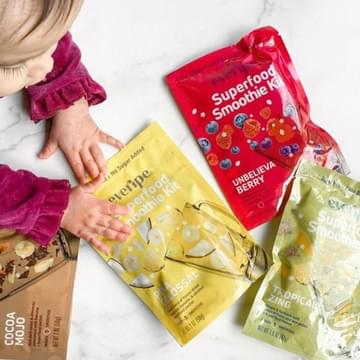 How Everipe's data-driven approach to innovation brought them certainty
Launching a brand in the CPG space isn't a task for the faint-hearted. It's more saturated than almost any industry out there. Everipe had heard their concept was exciting, but had struggled to prove it. That's where Upsiide came in: to help Everipe prove their in-market potential and benchmark their product against core competitors.
The Upsiide approach simulates real decision-making.
The thing that is most beautiful to me about concept testing on Upsiide is that the forced choice methodology doesn't just tell you whether consumers like or dislike a concept, it simulates real world decision-making.

I know how dependable the data is that comes from a 'forced choice' study experience. If you're working with a limited insights budget, this methodology means you won't have to trade off on the integrity or sophistication of a larger quant survey.
A research platform designed for CPG brands
Curious to see how Upsiide works? Dive into a CPG survey that pits ADVANCED energy drinks against their competitors packaging, available on the public dashboard.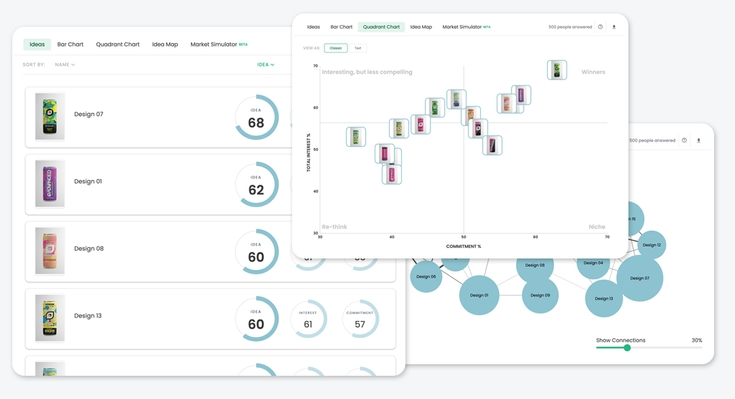 Ready-to-market innovations in 5 simple steps
1

Draft your ideas

Generate as many ideas as you can and test them against each other using our Idea Screening tool. It's as easy as swiping on a social media platform.

2

Choose a direction

Start prioritizing your ideas - which ones have the most opportunities for innovation? Quickly and easily prioritize your ideas with our 5 handy dashboards.

3

Develop a concept

Once you find the most promising idea, it's time to go full speed ahead and craft a concept that solves specific customer pain points!

4

Hone in on the details

Don't forget to optimize extra details that come with your concept like messaging, packaging and pricing. You're almost ready to launch!

5

Launch

Time to introduce your final product. Craft a rollout plan with just the right messages to attract your perfect audience. Your friend Upsiide will you support you at every stage!
Discover how Advanced applied insights to CPG pack design
As a producer of powdered energy supplements for gamers, ADVANCED wanted to expand its product stack to the RTD space. But how does one compete in a category with an already fierce competition? Upsiide helped ADVANCED realize that it was all about effective package design.
More about using Upsiide for CPG