We get it - quality is kind of crucial.
Quality of response data is a common concern for the researchers and marketers we work with. And while most research platforms implement quality checks to filter out profanity, speeding, and professional respondents, we take our commitment to high quality data one step further.
We offer 9 discrete quality checks that occur before, during, and after responses come in. If at any point a respondent's answers do not meet our quality threshold, they're removed from the study, along with their prior responses, and automatically replaced with someone else.
How our quality checks work
#1

Pre-Survey

When a respondent enters into an Upsiide study, some fancy stuff happens in the background. Our proprietary algorithms check for bots, professional respondents, and more.

#2

Mid-Survey

While a respondent swipes and answers questions, we're able to understand if they're offering up quality feedback with in-app gibberish and language detection.

#3

Post-Survey

Once a respondent has completed an Upsiide study, our back-end is hard at work checking for speeding and similarity across open-end responses.
A keen focus on bot-detection and speeding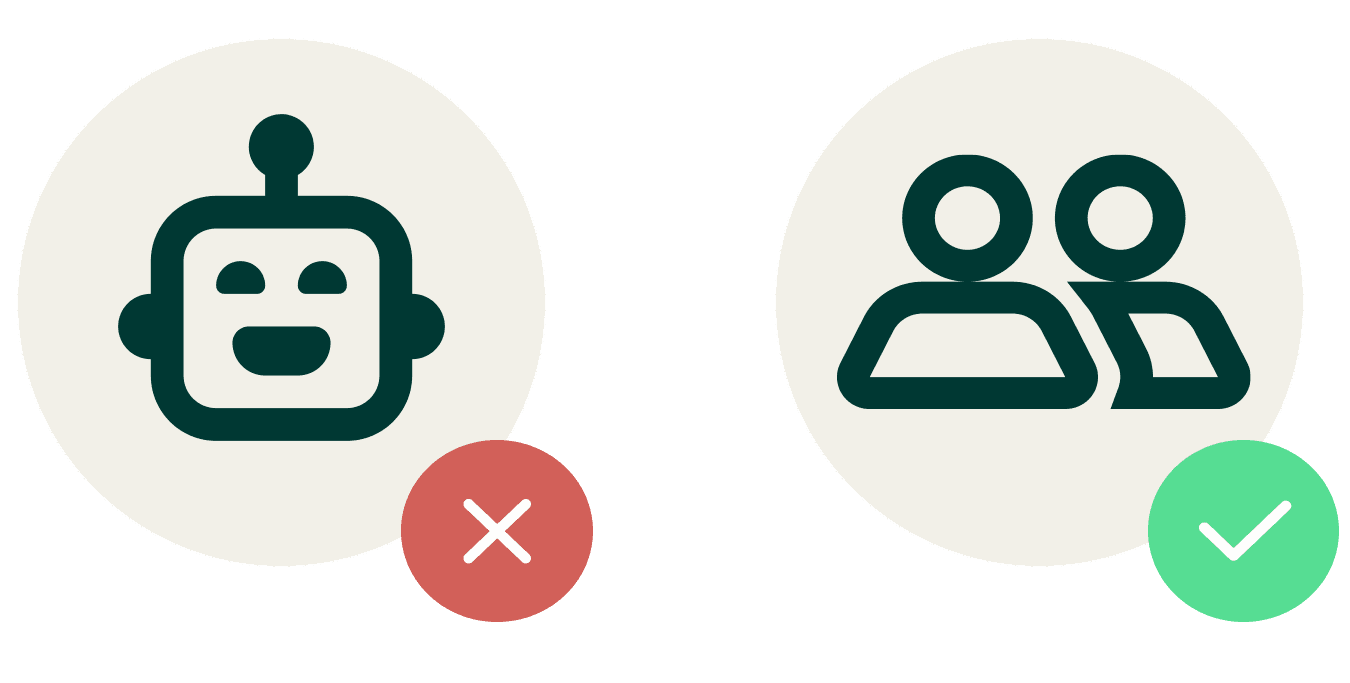 Bye bye, bots.
The time and effort put into creating studies could be worth little if the ones responding are not your target audience. Or worse, are bots.
Our 9 discrete quality checks help identify and exclude notorious bots, giving you a pool of respondents that are trustworthy, and human.

Time's up, keyboard warriors.
Professional respondents often just type away answers to your open-ended questions without taking the time to think them through. This makes them a not-so-reliable source of responses which skew your results and potentially your business decisions.
Our quality checks identify and exclude them from your results, leaving only the most genuine respondents behind. You're welcome.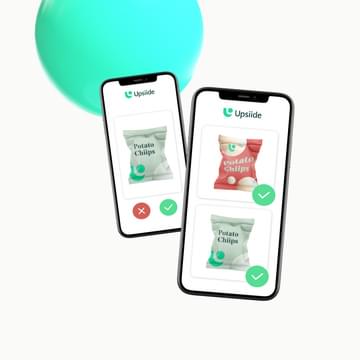 We prioritize the respondent experience.
We've switched up the survey-taking experience, making it equal parts fun, effective, and in-line with existing mobile behavior. When respondents are asked for their preference, they swipe right to like or left to dislike. Once they've liked two ideas, they commit to the one they like best.
Think Tinder, but for innovation research.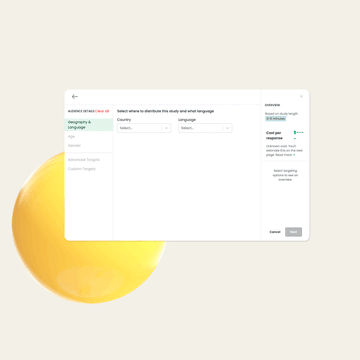 Access 44 million global consumers.
Now that you know how we ensure high quality data gets delivered back, we can get to the good stuff; we connect up to Lucid, a panel aggregator, to get you access to any audience you might need. With quality checks of their own, they're industry leaders in fast, reliable access to consumers.
Head into Upsiide to see for yourself.