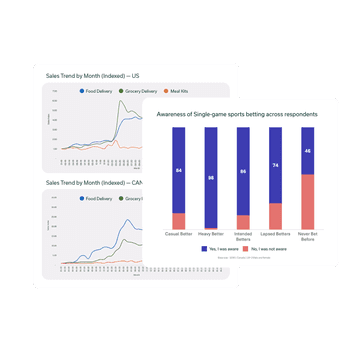 In every newsletter
Score free data-driven reports.
We don't want to brag, but we're pretty lucky - we've got access to 35M+ consumers at all times. This means we churn out a ton of research. If part of your job is to stay in touch with consumers and category trends, we'll hook you up every month.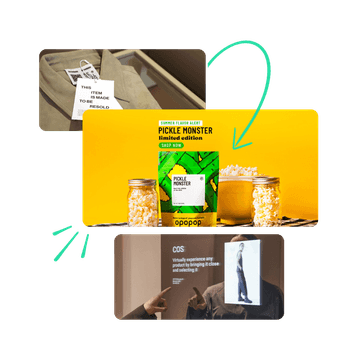 In every newsletter
Get innovation-inspired.
Upsiide's Innovation Spotlight rubric highlights the most insane and ingenious products, marketing campaigns and brands hitting the headlines that month.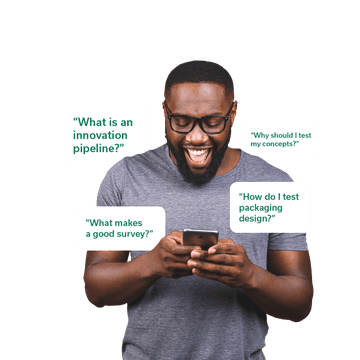 In every newsletter
Become an overachiever.
Whether you want to know how people like you are tackling their day-to-day, or you're looking to learn a new skill or approach, we've got the goods. We bring you interviews with well-respected marketers, researchers, and founders so you're always in the know.
Why should I hit subscribe?
Over 6,000 "Upsiiders" love us
Yes, that's what we call our loyal fans 💅. In return for their love and adoration, we like to think we're part of what makes them the smartest people in their weekly Zoom meetings.
Early access to Dig In episodes
Our big sister, Dig Insights, produces a podcast called Dig In. The pod highlights innovators that are approaching their job and business category in clever (and copy-able!) ways.
Proprietary insights you can rely on
As a marketer or researcher, you're always on the hunt for data that'll make a difference to your decision-making. We won't steer you wrong, with multiple reports each quarter to keep you *relevant*.
What our fans have to say...
I'm loving Upsiide's innovation spotlight series! They make it easy for me to learn about new products and brands. Their ice cream innovations edition made me want to try every ice cream they featured!

Upsiide's research is modern and relevant today - I always share it with my colleagues whenever I find an interesting insight in their newsletters.

I'm a startup owner and a newbie in research, so Upsiide's articles on best research practices are super helpful. I made my first study thanks to Upsiide's advice! 😄