Under the hood, Market Simulator runs our proprietary algorithm consisting of a mix of choice modelling expertise, advanced analytics and Hierarchical Bayesian (HB) modelling techniques. This helps us generate source of volume data up to 100x times faster than traditional methods. There's nothing else like this in the market.
It's anyone-in-charge-of-innovation's new BFF.
Market Simulator answers these questions
1
How does an innovation play with in-market products?
Market Simulator gives you a clear picture of your innovation's impact on existing in-market products and where it would steal market share from (source of volume).
2
Does an innovation increase or cannibalize market share?
The hype around a new offering is typically positive, but the market dynamics sometimes aren't. Market Simulator will help you understand the business impact of launching something new, both to your portfolio and your competitors' products.
3
How can your teams optimize their product portfolios?
For teams deciding which products to pull off the shelves, it simulates multiple scenarios that help determine (with data-driven certainty) the path of least disruption to the remaining portfolio.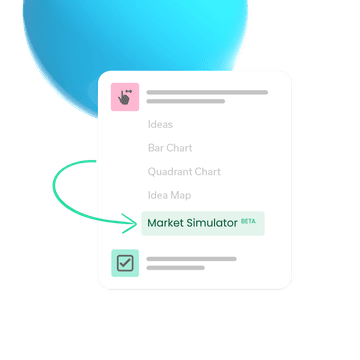 Where to find it
Baked into the dashboard.
Market Simulator sits alongside our existing interactive dashboards. They're super hard to miss.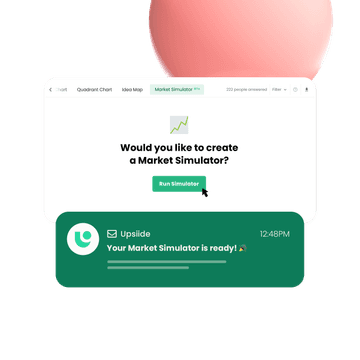 Generating the simulator
It takes one click. Literally.
One click is all it takes for the magic to happen. Sit back, relax and get notified when your simulator is ready.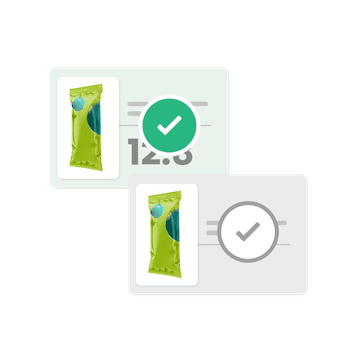 Access source of volume
Check to include. Uncheck to exclude.
See how much market share your innovation sources from existing products by selecting it in the dashboard. In fact, the entire simulator is interactive - have a play.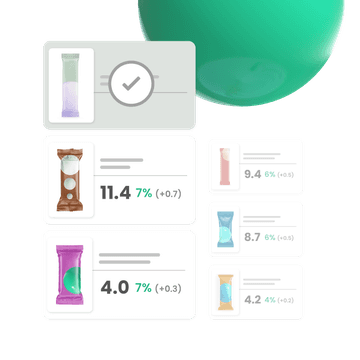 Remove a product from the test
See the biggest winners (and losers).
De-select a product to see how its share would get redistributed among others in the market. Your competitors' loss could be your gain.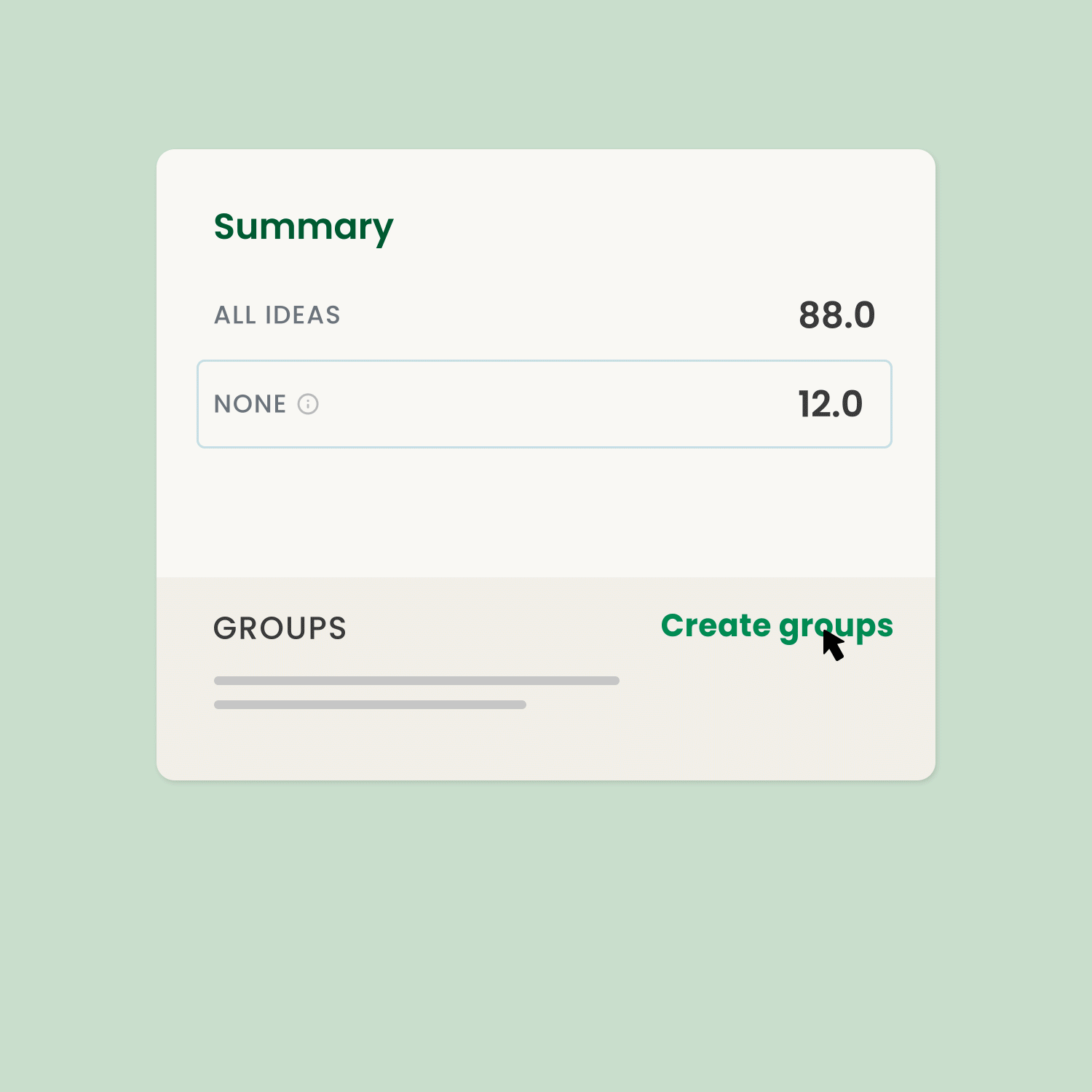 Analyzing in groups
Create groups to uncover patterns.
Want to group products into different brands or segments to spot any important patterns? Well, now you can.
Book a demo
Interested in Market Simulator and everything else Upsiide can offer? Let's chat!