Why package design testing?
Create product packaging that speaks to your consumers
It's easy to get swept by new product package ideas. Upsiide's package testing solutions allow you to test up to 50 package designs (yours and competitive ones), so you can land on a winning approach.
Produce compelling and distinctive packaging
Upsiide's diagnostic capabilities determine which aspects of your design the target market cares about, helping you to design packaging that ticks all their boxes.
Learn which packaging people intuitively prefer
We capture interest and commitment in our respondent experience, allowing you to get to grips with intuitive preference.
Package Testing Blueprints
With our Screen, Develop and Assess package design Blueprints you'll cover your bases when it comes to understanding whether you're onto a winner.
These blueprints were created by the pros at Dig Insights, so you know they're good. Scroll through to see what the Blueprints get you!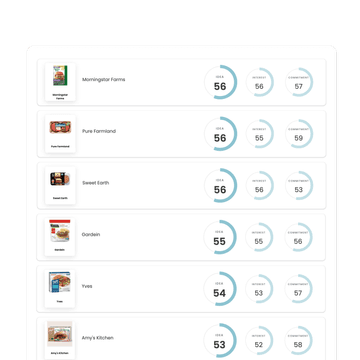 Predictive
Introducing, the Idea Score.
Our Idea Score is one of a kind: it's specifically designed to make prioritizing package design ideas easy and is proven to be predictive of in-market performance.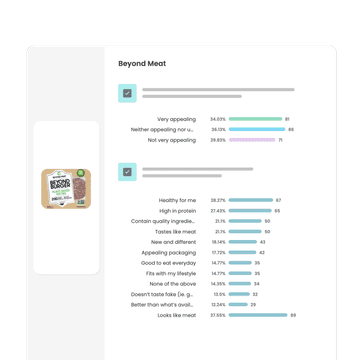 Diagnostics
Get detailed feedback about your mockups.
At the end of the day, you want to see how your packaging ideas perform against your business' success measures. Idea Split allows you to ask additional questions about a handful of ideas so that you can understand brand recognition, consumer purchase intent and motivations.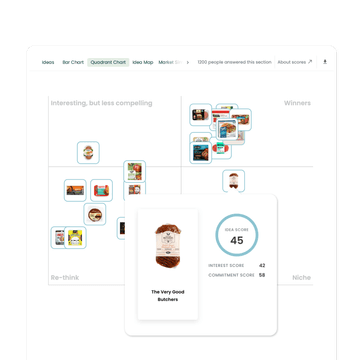 Contextual
Understand the competitive context.
Test your package designs against in-market competitors to understand how the category shakes out. Our quadrant chart will map out your competitive landscape and reveal strategic opportunities.
Welo used Upsiide to develop brand new snack packaging.
Love is at the heart of everything Welo does - love for their work, love for developing quality products and love for making healthy eating easier for kids. But how can you translate this love into package design? Upsiide had the solution.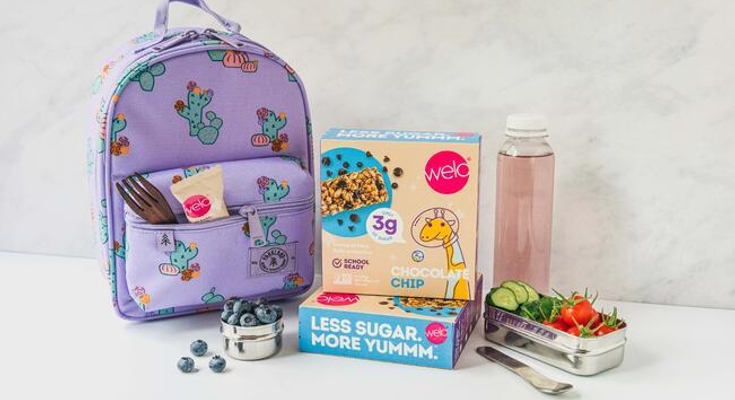 Co-founder of Welo on her experience with Upsiide.
The fact that we could see which design concepts people chose over others was highly valuable. The interactive dashboard helped us find the right attributes and eliminate others. Testing different mock-ups against each other made everything so clear.
Want to know how else you can use Upsiide to innovate?
Our platform has so much more to offer from screening ideas to developing product concepts to assessing creative materials.
Pack Testing Related Content