Project Summary
The Client

The client is a multinational restaurant chain that specializes in pizzas and other signature dishes.

The Challenge

The challenge presented to research was to find messages that will reflect the Covid-19 realities, as well as find opportunities for product innovation.

The Solution

We worked with the client to test a variety of messages and new product concepts.

The Impact

The client was able to identify new menu item ideas for future product launches and revamp their messaging for marketing collateral.
The Pizza Hut Proposition
As a marketer trying to innovate in the fast-paced quick-serve restaurant (QSR) space, it's hard to get answers to all of your innovation questions. The task becomes even more challenging when you are running up against the clock, you have to budget your research spending wisely, and you can't lose out on quality. But once you discover the right way to satisfy all three of these needs, it'll make all the difference in the world.  You'll be able to flood your pipeline with exciting innovation ideas in an afternoon, with confidence in the results. 
Pizza Hut started their search for a new way of testing, assessing and optimizing innovation ideas a couple of years ago. Pizza Hut's Marketing Manager, Devon Lawrence, explained what they were looking for:
As a business, we're always looking for ideas that are going to drive results for us, we're trying to build a successful food innovation pipeline. But until we found Upsiide, we were struggling to get quality insights that we could trust, quickly and within budget.
Pizza Hut's Challenge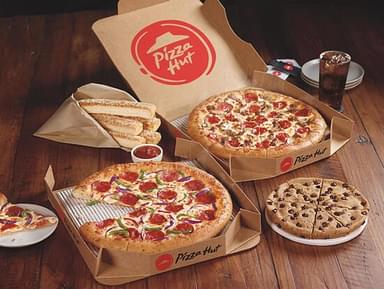 There are two challenges that Pizza Hut's marketing team faces regularly. Firstly, the amount of work that needs to be done under tight time frames.
We're a relatively small team and it's hard to do everything that you want to do. As a team, we are always trying to figure out which of our ideas are the big bets; which are going to have the biggest impact on sales, because there's only so many people and there's only so much time that you can actually spend on any one idea.
Another challenge that Pizza Hut's marketing team experienced when looking for a research platform was finding one with built-in flexibility, global scale, and speed. As the frequency and scale of the Pizza Hut team's research needs grew, other tools they've been using weren't as accessible, affordable, or quick to generate quality results. 
Traditionally, we would have worked with other platforms where truthfully, with our budgets, you can only afford to run 10 concepts out of the 30 or 40 that we had. We were really struggling to test all of the ideas and concepts we needed to. This left us with lots of ideas but few ways of validating them, not to mention few ways of validating them quickly.
The Upsiide Solution
To help Devon and her team get a sense of their ideas' potential, Upsiide stepped up to the 'plate' (we couldn't help ourselves!). And having run a test study with Upsiide and compared the results of their research with Ipsos data, Pizza Hut learned that Upsiide was offering the same research results at a more affordable rate, with results coming in much more quickly. 
With confidence in our data quality under their belts, the Pizza Hut marketing team began using Upsiide's idea screening methodology to validate ideas for new menu items, tweak messaging and menu items in-market,  and optimize claims used for limited-time offers (LTOs) and other marketing initiatives.
A recent example of Upsiide in action was when the team used the platform to figure out how one of Pizza Hut's newest menu items, loaded flatbreads, should be cut. When different opinions started to clash during internal sessions, the marketing  team uploaded their ideas to Upsiide and turned around results on how to slice their flatbreads in an afternoon. 
Another way the marketing team used Upsiide recently was to check which health claims the company should communicate on in-store signs for Covid-19. What do customers care about most: do they want to hear that Pizza Hut employees wear masks? Or that the surfaces are cleaned within a certain timeframe? Or do they want more information about the temperature of the pizza itself? Upsiide helped the team predict the most impactful and important messages in-store, helping them communicate effectively on signage and posters in Pizza Hut stores.
Devon and her team found Upsiide extremely valuable for two reasons: using the platform has dramatically reduced time spent assessing different innovation ideas and reduced the cost of innovation research. Whenever there was an urgent need to assess the potential of ideas, Pizza Hut turned to Upsiide because speed and quality was of the utmost importance. 
We've saved money, a lot of money. Before Upsiide, if we wanted to test 30 ideas with a traditional agency partner, we would spend tens of thousands of dollars. And the amount of time that you would need to wait for the results to come back would mean weeks lost. Upsiide has saved us weeks of waiting for results and allowed us to act on key insights right away - while saving valuable budget.
Pizza Hut's Future
Devon believes that Upsiide will continue to be invaluable when it comes to making confident decisions about food innovation:
Upsiide lets us prioritize our ideas so that we know that we're really putting the best 10 into a deep dive with our internal agency. It's really helped us fine-tune our ideas, test them against each other, and make sure that we truly are focusing and investing on the ones that have the best potential.  In a franchise world, having third party unbiased data to explain why a choice was made is invaluable. You can't put a price on that. It's just support that we've never had.
Looking ahead, Pizza Hut will continue to use Upsiide to optimize their concepts and innovate confidently, at pace. We can't wait to continue working with Pizza Hut as they develop even more tasty items.
Did Pizza Hut's story pique your interest in Upsiide? Contact us to learn how Upsiide can help your brand make more confident decisions.