People say "there's no accounting for taste", but that's not really true. While people have their own preferences, and it can feel impossible to explain why they like what they like. With a flavor testing tool, you can bring decision science into taste.
As a QSR or CPG brand, the insights you get from a flavor test are extremely valuable because they can help you understand your consumers' preferences and, ultimately, create flavors that will drive top and bottom-line results.
So, let's have a look at some key benefits of using a flavor testing tool.
The benefits of using a flavor testing tool
When you use a flavor testing solution like Upsiide, you get to experience these key benefits:
From idea to insights in hours, not days
Traditional market research methods of testing flavors typically take days or even weeks. But there are now many tools out there, like Upsiide, which allow you to launch flavor testing surveys and find winning ideas much faster. 
One benefit of a tool like Upsiide is that you can track your study's progress in real-time and even adjust your sample preferences to speed up the survey's completion.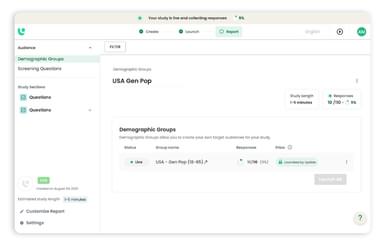 Flavorful insights with out-of-the-box dashboards 
Data will remain just data unless it is visualized in a meaningful way. That's why one of the biggest strengths of flavor testing survey tools is the way they present the data via charts and maps.
Upsiide's visual interactive dashboards are literal proof that there is accounting for taste. Users can leverage 4 views to help you understand how a flavor performed against other ideas, apply audience filters, and even map out how different flavor ideas interact.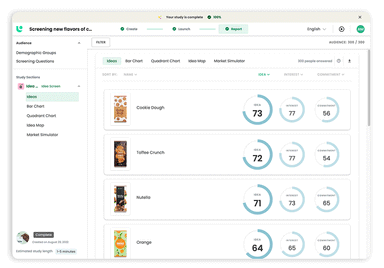 Researcher-approved survey templates, you-approved customization
Some flavor testing tools allow you to save and reuse surveys, which is great when you are on a tight deadline or don't want to spend a lot of time programming a study.
With Upsiide, you can rest assured that your studies will be of top quality, no matter whether you are a seasoned researcher or new to consumer insights. 
Upsiide was built by the market research experts at Dig Insights, who created easy-to-use survey templates (a.k.a. Blueprints) for any research need (including flavor testing).
But if you have more custom survey needs, you can always build your own survey to save and reuse. A ready-to-launch survey in just one click!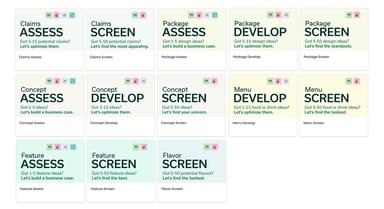 Generate and screen flavor ideas with Upsiide  
At Upsiide, we pride ourselves on helping QSR and CPG brands create and screen ideas quickly and easily. Here's how we do that.
AI idea generation
You can now generate as many flavor ideas as you want in just a few minutes, thanks to Upsiide's AI Idea Generator. The beauty of this built-in AI tool is that you can control how creative you want your ideas to be, feed examples using your own human ideas and use the outputs right in the platform.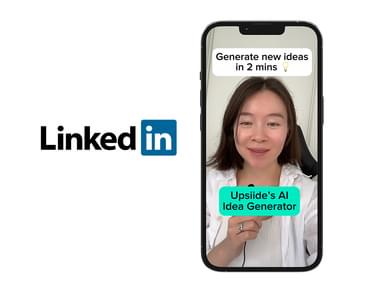 Flavor Screen Blueprint
Whether you want to generate flavors with AI or yourself, you can then screen ideas easily with our Flavor Screen Blueprint. This templated solution leverages Idea Screening, which is a perfect tool for learning:
Which flavors people like

Which ideas they prefer over others

Where your new flavor stands against the existing ones in the market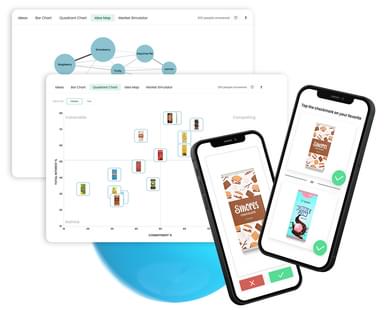 Upsiide's Flavor Testing Tool In Action
We decided to combine our interest in AI with flavor testing to see how AI and human-generated ideas fare against each other. We asked ChatGPT and our team to come up with brand-new milkshake flavors and tested them on Upsiide.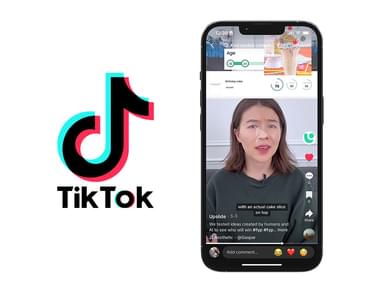 The Upsiide Flavor Testing solution revealed not only winning milkshake flavors, but also flavors that small groups of consumers loved most. Chocolate + Baileys (a human-generated idea) was the winner, while Spicy Mango Habanero (an AI-created flavor) was loved by a small and dedicated group of consumers.
Ready to test your next flavor idea?