As a food and beverage brand, you can never know for sure how people would react to a new flavor in your menu or product line. One time it could be a hit (congratulations, you've got yourself a Pumpkin Spice Latte?). Other times it could be a total disaster (remember New Coke?) 
Of course, a brand can always use taste testing. But not every company has the time, money, or human power to physically invite people to try different flavors. 
That's where flavor testing comes in.
What is flavor testing?
Flavor testing is a market research process in which brands ask consumers to consider different flavors and provide feedback on them. 
Compared to taste testing, flavor testing can be done remotely (e.g. an online survey) and doesn't require brands to develop taste samples for respondents. Instead, brands write short descriptions of flavors that consumers read and react to. Basically, respondents share their opinions based on the idea of a flavor, not the actual taste.
The goal of flavor testing is to identify the most appealing and marketable taste profiles for new or existing products, before product development takes place.
Why should you test flavor ideas?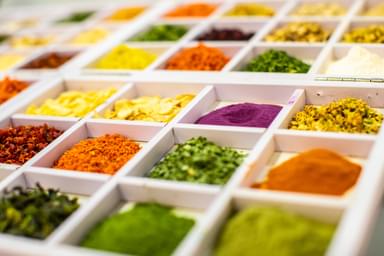 Flavor testing provides valuable insights that inform product development and marketing strategies. Here are some of the biggest benefits of testing flavor ideas:
Flavor testing is low risk
Like any product launch, introducing a new flavor is always risky. If you're a big brand, the stakes are especially high because a failed flavor launch could mean wasted $$$, a damaged brand reputation, and a potential loss of customers.
Flavor testing allows you to do a test run before putting all your eggs in one basket. By asking consumers how they feel about a flavor idea in advance, you can know what they think about it, where your flavor needs improvement, and, finally, which flavor idea is the most likely to be successful when launched.
Flavor testing can save money
Imagine the horror of realizing that you invested all your money into an untested flavour that is doomed to fail. Yikes! Even we got goosebumps.
The beauty of flavor testing surveys is that they're small in scope and affordable to conduct. By spending a little bit of money on flavor testing upfront, you can save money in the long run. This means you have more to invest in full-scale production and marketing of the most promising flavor idea.
Quantifying the taste
Flavor testing really proves that you can account for taste. Flavor testing surveys allow you to collect quantifiable data about your consumers which you can use to mathematically calculate the success of your flavor.
Future-proof your success
Finally, when you test your flavor ideas you can predict how those flavors will perform in the market way before you launch them. This power is invaluable, especially when you operate in a competitive market or need to prove your flavor's potential to stakeholders. 
Upsiide's Flavor Testing Tool 
Some things just work. Like peanut butter and jelly, fries and a vanilla milkshake, or actionable insights and Upsiide. Discover what tickles your guests taste buds, and why, with our Flavor Testing feature.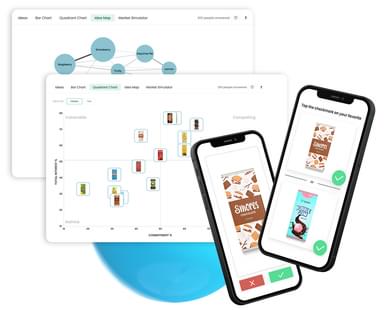 With Upsiide's Flavor Testing solutions, you can measure:
Interest and commitment: How interested are people in your flavor idea and are they willing to choose a different flavor over your innovation?

Consumer sentiment: Why do respondents like your flavor and what are your flavor's strengths and weaknesses?

Market volume forecasting: How much market volume and share will your flavor idea capture and how will it play out in your existing menu or product mix? 
Flavor testing, in a nutshell
Incorporating a survey platform into the flavor testing process empowers companies to make data-driven decisions, optimize product development, and deliver flavors that resonate with their target consumers. It simplifies data collection, analysis, and presentation, making it an indispensable tool for successful flavour innovation.
Curious to learn about our flavor testing capabilities?