In 2017, Dove decided to release a line of limited edition bottle designs for their body wash that resembled female "body types". They likely wouldn't want us to draw attention to this packaging innovation because it didn't go well - the backlash on social media speaks for itself.  Despite the idea behind the innovation - promoting authenticity and beauty for all bodies - what people saw was a tone-deaf approach to representing women's bodies. If there was one thing that could have saved Dove's marketing campaign from failing, it'd be marketing research in the form of concept testing.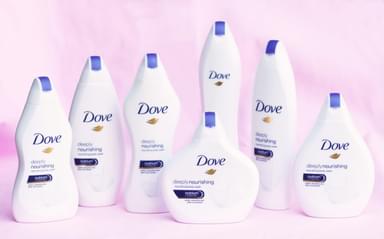 Dove's example shows that using rapid research in marketing is essential if you want to do well in the market, no matter if you're a startup or a big corporation. And it doesn't only apply to product testing. Whether you are launching a new ad, designing a package or even changing logos, you should test your concepts to ensure that your idea will be well-received, or well-understood, by your target audience.
What is concept testing in marketing research?
Concept testing is defined as the process of trialling and analyzing the potential of your ideas. Insights professionals have been doing concept testing for years, and it's proven to be an effective way to predict the performance of an idea.
If you want to learn more about concept testing, make sure to read this post.
You can begin assessing your ideas by setting up a concept testing survey, run interviews with focus groups or even try using a DIY insights platform like Upsiide to gain valuable insights. Upsiide's brand new (and super intuitive) concept testing methodology allows you to get instant answers to the most pressing questions about your idea.
So why should you invest your time and money in concept testing as a marketer?
1. Concept testing will save you time and money
Think of all the money Dove had to spend to roll out the body-shaped bottles, and imagine the negative brand association they suffered because of it. Anyone remember the Pepsi campaign with Kendall Jenner? The same negative impact can be said for them, too. Their experiences demonstrate that the decision to skip the concept testing process comes at a great cost financially and in the minds of your audience. 
Concept testing is a great place to invest because it will prevent you from spending more energy and money in the future. When you know exactly what your customer wants, and your brand delivers the right idea with the right approach, you set marketing up for success.
2. Concept testing will help you choose the best idea
The purpose of concept testing is to help you eliminate ideas that might not work in-market. It's a great tool to gain an objective view of your concept(s) and will help your team choose the best possible direction. 
The concept testing process will also allow you to identify the ideas that might need further improvement. This way you won't have to discard most of your concepts, but simply optimize them for the future.
For example, Upsiide's recent concept testing of sustainable on-pack claims on food and drink products revealed that simple, personal, and direct messages were the most effective amongst the US population. Want to learn other key insights we discovered? View this article now.
3. Concept testing will show you which aspects of your idea matter the most
Concept testing in marketing is a humbling process because it reveals the weaknesses your idea might have. When you have a new idea, it's tempting to just run with it and start executing. However, later in the process, you might find out that there are small details that don't adequately address your consumers' needs, outlook, or expectations. 
For instance, if you are designing a new ad, concept testing might help you choose the best font or color scheme for the creatives. You can even break out the tests into two sections of a study, testing both the creative and the messaging distinctly. Armed with this info, you can refine and optimize your ad accordingly.
4. Concept testing will give you tangible proof about the validity of your idea
Validating the potential of your concept to other stakeholders is not an easy task, especially if you are developing something truly different from the norm. It involves long negotiations with the team and often requires demonstrable proof.
However, if you share the quantifiable results of your concept test survey, you will be able to make a persuasive argument and get your colleagues on-side.
5. Concept testing will allow you to develop an idea that sells 
Ultimately, all that matters is whether your consumers will buy your new idea. The benefit of concept testing in marketing is that it allows you to give voice to your customer and put yourself in their shoes. 
By using different concept testing methods, you can glean valuable insights about the pain points of your consumers and the things they look for when choosing a product, ad or packaging. These insights are your ticket to gaining competitive advantage and driving sales in the long-run.
Testing and selecting a concept that will attract customers often require research skills. Thanks to the intuitive interface and educational support, Upsiide has helped many marketers test their ideas and get instant results without the help of a dedicated researcher. Learn how Properly used Upsiide to predict which messages would fare best in-market by clicking here.
Conclusion 
To sum up, concept testing in marketing research is a valuable tool to use in the decision-making process. It helps you focus on the customers' true needs, validates the strengths and weaknesses of your ideas, and finally lets you create an idea that will sell on the market.