The year 2022 has been a scorcher for new product development. As experts in innovation research, we wanted to look back on this past year and *spotlight* some of the best product innovation examples. Luckily, we have a whole section in our newsletter that's dedicated to brand-new, highly cool products.
And given we can easily test stuff on Upsiide, we ran a study to find out which is the coolest of them all. 
We ran the study with 1000 North Americans. Here's what our sample looked like:
Base size: 1000

Canada, US

18+

Male and female
How did we rank the ideas? It's simple. Respondents went through an idea screening exercise where they swiped right on new products they liked and swiped left on those they didn't like. Once someone has swiped right on 2 products, they'd be asked to choose the one they like most.
Then Upsiide calculated the results based on the 3 scores. An Interest Score measures the percentage of people that swiped right. The Commitment Score calculates how many people swiped right when asked to choose between 2 ideas simultaneously. And the Idea Score is a combination of Interest and Commitment - it helps us accurately forecast the success of an idea.
Alright, let's get ranking!
#7. Kraft's Mac & Cheese Ice Cream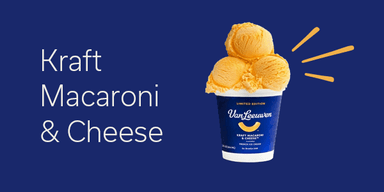 Starting off strong is a Mac & Cheese ice cream made by Kraft Heinz.
In the summer of 2021, Kraft Heinz did it - they created a product that we didn't know we needed.
Combining 2 ultimate comfort foods (macaroni & cheese and ice cream), the CPG brand collaborated with ice cream maker Van Leeuwen to develop ice cream that tastes like Kraft's iconic product.
"We know that there is nothing more refreshing on a hot summer day than ice cream. That is why we wanted to combine two of the most iconic comfort foods to create an ice cream with the unforgettable flavor of Kraft Macaroni & Cheese we all grew up with." - this was Emily Violett, Senior Associate Brand Manager at Kraft Heinz. 
After selling out 6,000 pints of the mind-boggling ice cream last year, Van Leeuwen was shocked by how much people loved the new flavour. So they brought it back in 2022, this time releasing it at Walmart in 50 US states. 
Honestly, we thought this innovation was going to rank higher, considering how many people loved the original launch last year. But we get it. A mac & cheese ice cream does sound like a radical innovation. Hence, the 7th place with an Idea Score of 27.
#6. Heinz's Tomato Blood Ketchup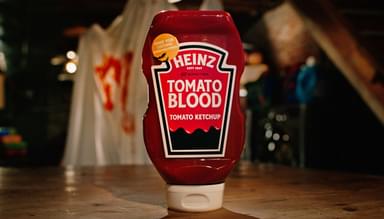 Heinz kind of went "meta" during the spooky szn. In 2021, the food brand decided to play on the common usage of their most popular condiment (ketchup, that is) during Halloween. And the following year, the famous Heinz Tomato Blood Ketchup returned again! 
Heinz even created a wholesome ad about a vegetarian vampire who's drinking Heinz's tomato blood instead of human blood. I mean, everyone wants to do good for the planet (even if they have to drink ketchup 24/7 🙃).
Do we think it's cute? Yes! But is it really an incremental innovation? Maybe not so much. So maybe that's why Canadians and Americans ranked it at #6 (Idea Score of 40).
This product still shows that you don't have to have a full-fledged innovation strategy to make waves in the industry. Just think creatively and listen to how your customers actually use your product.
#5. Pepsi for Fried Chicken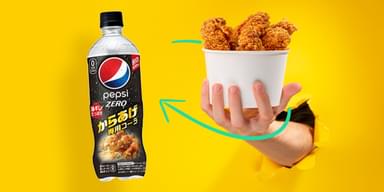 *cue drooling*
Japan is famous for its whacky and experimental products. But this Japan-exclusive fried-chicken Pepsi Zero definitely shook the media.
No, it's not Pepsi that tastes like fried chicken. It's actually a Pepsi drink that tastes better when paired with fried chicken or Japanese karaage. One source explains: "the fragrances and sweetness of cola have been dialled down while dietary fiber has been increased so that the oils and fats from karaage are cut off, resulting in a refreshed palate so that each new bite of chicken is fresh without the coating of oils on the tongue." 
We think this product is innovative because it taps into people's habits (everybody needs a soda with their fried chicken) and does it well. And it looks like real fried chicken fans think so too! 
This innovation appeared in the Niche quadrant on our Quadrant chart. It means that the number of people who liked Pepsi for fried chicken is pretty low. But this group LOVES it and is committed to it all the way through.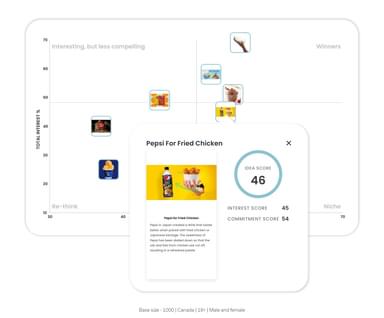 #4. Doritos Ketchup & Mustard Flavors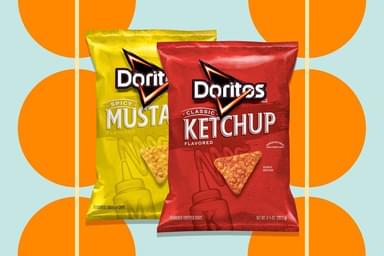 Okay, the golden middle. Canadians and Americans had some split opinions on this one.
In 2022, Doritos surprised fans with brand new flavors inspired by BBQs and hot dogs. Ketchup and Mustard chips entered the chat...er, we mean US market. 
Doritos claims that the mustard flavor was inspired by the spiciness of Chinese hot mustard. As for the ketchup one, it's actually based on the one that already exists in Canada. Ketchup flavored chips are a pretty successful product innovation among the Northern folks. 
And that's probably why this innovation came at #3 among Canadians with an Idea Score of 53. In contrast, Americans said it should be at #5 with an Idea Score of 44. Guess, to each their own.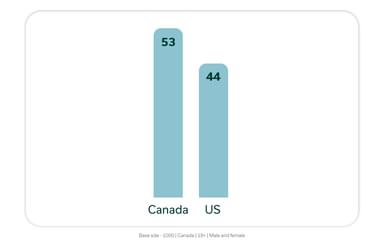 #3. Non-melting ice cream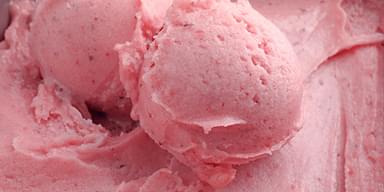 InnovoPro, a brand that produces plant-based protein products, wanted to create vegan ice cream that actually tastes as good as the dairy-based kind. 
InnovoPro's CEO, Taly Nechushtan, noted that "... right now I think the [food] companies are more aligned on the main goal, which is creating new products that are not only plant-based but also are healthy and tasty."
And so, the company partnered with Milkadamia to create ice cream that never melts, thanks to chickpea protein. We're not sure about the science behind it (we're not scientists ourselves), but the ice cream really seems to hold up! So, no more ruined shirts.
In flavors like strawberry, chocolate and vanilla, InnovoPro's ice cream is vegan, low-carb and high in fiber. Basically, it checks all the boxes. And you won't find it dribbling down your arm. No wonder everyone liked this product: it came third in our study, scoring 52 in Idea Score. 
#2. Instant cereal milk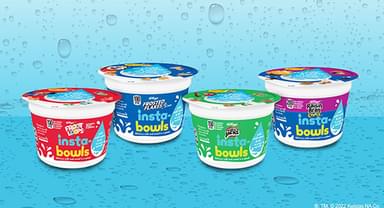 Coming just short of the 1st place are Kellogg's Instabowls with an Idea Score of 57.
The famous cereal maker thought, "why don't people eat cereal when they travel for work or school?". It appeared that the problem was milk. It's hard to carry milk cartons around, and with 68% of consumers preferring to eat breakfast on the go, eating cereal was a no-go.
That's how Kellogg's Instabowl came about. Consumers can now add some cold water in their cereal bowl to get some "instantized milk". Kellogg's Marketing Director Chris Stolsky explains, "We created Kellogg's Instabowls as an easy solution for the 'anytime cereal break' so you can now bring your favorite Kellogg's cereals with you wherever life takes you and not have to worry about milk, dishes, or clean-up."
#1. On Cloudneo recyclable shoes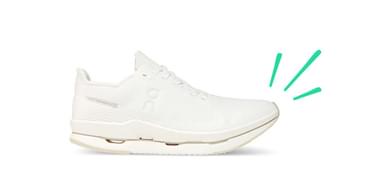 And breaking right to the top are Cloudneo, recyclable shoes made by the Swiss brand On! 
On decided to push this trend further with their newest batch of sneakers. Cloudneo sneakers are 100% recyclable and can only be bought with a subscription. Every 6 months, when the shoes are worn out, a customer can return them to On, and the brand will send them a brand-new pair. What makes Cloudneo different is that it embraced a circular sales model; you get a shoe for a shoe.
Cloudneo scored 66 in Idea Score and arrived at the Winners quadrant on our Quadrant chart. It means that there were a lot of people who loved this innovative product and would actually commit to it in the long term.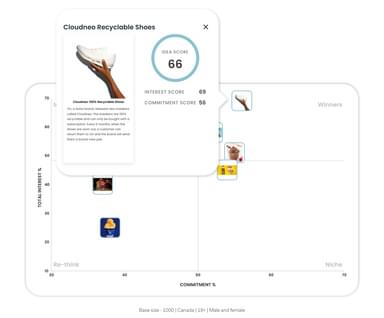 Let's make a wish…
… to have even more innovative products in 2023! And if you want to discover what those products are, you should subscribe to What's Up, a special newsletter for anyone who loves innovation and market research. You don't even have to ask Santa to get a subscription! Just sign up below and keep your eyes peeled.