Over the last year, we've all learned first-hand what it means to adapt to change, and how crucial it is to build business processes and plans that will flex to what comes next. That's really what was at the crux of the conversation between Meagan, our Director of Marketing & Communications, and Walid Benchama, the Global Director of Shopper & Channel Insights at The Coca-Cola Company.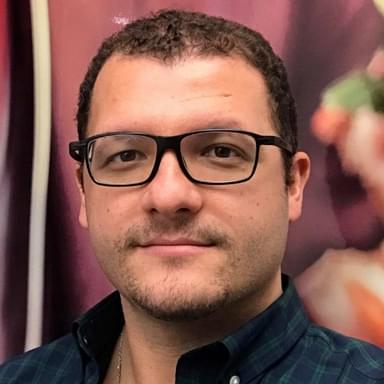 Read on for golden nuggets of wisdom from Walid, who shares his formula for creating a "shock resistant" insights function and how he uses agility principles to set his team for success.
How did you end up in consumer insights? What drew you to this profession?
It's been 13-14 years since I started in the industry, guided mostly by curiosity. I joined Nielsen in 2007, where my former teacher from my university was actually the General Manager. It was my first stepping stone in discovering the real world of market research. My interest grew even more once I moved to the client side at The Coca-Cola Company, where I held various positions in both Knowledge & Insights and Marketing. My experience within the insights value chain allowed me to operate in a place where you gain knowledge and insights and transform them into ideas and take them to the shelf, and then close the loop with learnings from successes and failures. This whole dynamic whet my appetite for the function. I think there's still tons to do in making sure our insights are not only effectively generated, but acted upon. So, I'm excited about the future. 
You've spent some time within marketing and brand on the client side. Did your time spent in marketing help now as an Insights Director from a contextual standpoint?
Yes, definitely. I think when you walk in the shoes of your stakeholders, you develop a strong empathy that lays great foundations for a compelling stakeholders partnership. Understanding what they have to deal with every day, and how decision-making is actually made behind closed doors, that's hugely valuable.
I think being a former stakeholder helps you connect in a much deeper way and build trust and credibility much faster with marketers because you speak their language and have visibility for what they are trying to achieve. 
So how do you think the insights space has changed in the last 12 months? 
I don't think we can call it "change", but more "acceleration". This acceleration really started when we began to acknowledge that your consumers and your shoppers are one person. They are humans. And when you bring the human into every single stage of the process, specifically in the earlier stages, you position anything that comes out of that to be successful in the marketplace.
There's never been more knowledge than today, and I think it's going to continue to accelerate. Technology came in to help us make sense of this big data, to create structure, and to help us analyze in a much more efficient and rapid way. It allows us to focus on extracting the insights out of that knowledge and also helps us curate & share that knowledge effectively within the organization. Otherwise, that knowledge can become too much to handle and too much to pass on. If you're on the receiving end, it's equally overwhelming to digest that knowledge and sometimes leads to paralysis.
We also need to think about the experience of the respondent. As much as technology is here to be our friend and ally, we shouldn't forget that research needs to be conducted in a human way. If that delivery experience is optimal, the information that the respondents give us will be of high quality. We're asking people to give us their time, we're asking them to sit down for a half-hour survey or a couple of hours in focus groups. If we don't provide the optimal experience, if we don't make it a humanized experience, then everything we get is somewhat average. And I think that's one of the challenges that we need to figure out as an industry - how to enable tech tools to deliver the right experience so that it reflects itself in the end output.
In your mind, what goes into creating a 'shock resistant' insights department?
There are so many answers to this question depending on where you are and where you sit within your organization. But I'm going to speak of the experience I had last year when I was leading the insights function for our Canadian business unit at The Coca-Cola Company.
Traditionally, in the past, we were siloed as a function. You get the shopper and channel practice, the consumer and category practice, and then from within you are even more siloed by categories or types of channels. So what happened was that you develop in-depth expertise but then as soon as there's a need to take that expertise and put it into a different work stream or discipline, it is not as systematic as "I'm going to hit the ground running". So when I took over my team, I redesigned the dynamic and I created a holistic insights function where every single member of the team was operating inside of our business, and on any research practice. In this way, it doesn't matter whether you come from a shopper or consumer background, you will have to exercise those muscles throughout the year. This gives a sense of fuel to the individual and team; it enables them to leverage their core strengths and constantly learn on the job.
For the stakeholders, it does offer a fresh perspective every time because we naturally develop bias as humans. When you constantly work on the same brand, same category, and the same channel, it's sometimes hard to get out of that bias and start looking at things from a different angle. In the beginning, the new approach was a bit hard to put in place but we leveraged simple tools to track the work, allocate it across the team, and keep the communication and feedback open.
When the pandemic happened, all the companies had to change and refocus, moving from the "a few times per year" type of planning to more frequent planning, consistently looking at which work matters most. In this new normal, our new team structure really worked. The fact that we were un-siloed helped us to reallocate our talents, time and effort more easily because the organization got used to it. We structured ourselves in a way that allowed us to deliver on that. It was pretty easy for us to absorb the disruptive change and operate in an effective manner.
While there isn't a "one solution fits all" option, I found that formula that I put together last year within our particular context (because we were operating at a market level) really helped with the engagement and development of myself and my team.
How can you use agile research tools to be more iterative in your approach? Where do you see the implementation of agile principles applied to research?
I think that one of the things that we're always trying to identify is what agile means for the research practice. I think we realized that one phase of research that we weren't necessarily well-armed for, and that agile principles helped with, was the prototyping phase, which is at the core of the design thinking principles and agility. Being agile is being able to go back and forth in that prototyping loop until you feel that you have the strongest lead...and then you continue the process. When we were talking about how to integrate the voice of the consumer, we realized that we don't have the tools, nor the discipline internally to allow us to be more iterative. That was for me one area of improvement.
But I see the future of agile as being more than just that iterative stage. I think we need to focus the support on informing decisions rather than constantly validating them. When you're at the informing stage, you need to be quick and able to sense whether you're on the right path with your target and the broader audience. To allow that iteration to happen, you routinely get the feedback, work on it, and in the next couple of hours you can have another version that incorporated that feedback. You'd put that version back there, see how the changes effectively address the feedback and at the end of the process, you end up with strong options.
We acknowledge that agile is not yet fully cracked for FMCG and some research companies. If I hear of agile research options that only come with speed and cost but lack that iterative rigour, I hang up the call. That's not what agile is supposed to be about. We're going to get there eventually but it's really exciting to see that we're all unlearning what we used to do and are open to new ways of conducting research.
What are the biggest pitfalls you see within research technology tools that you'd recommend insights pros be aware of?
Whenever I hear about new technology, I try not to fall into that "new shiny object" syndrome, where you instantly jump on it because it has a buzz around it. I challenge my partners to tell me what the purpose or the case for change is, and what pain point they are trying to solve with this new technology. Often on critical projects, you may find that stakeholders are hesitant to open up to new ways of doing things or take risks. So, for me, identifying the workstream that everyone is comfortable with sets that experiment up for success.
In conclusion
A lot of the findings and thoughts that Walid talked through in his interview with our Director of Marketing & Communications are reflected in a brand new guide about the state of innovation in 2021. If you'd like to learn more about the key innovation trends you should be leveraging in your business, and how leaders in the space are approaching implementing these trends, view the report in full by clicking the button below.