Will my idea work? That's the question that keeps many marketers up at night. Even after investing large budgets on research and development, working tirelessly to execute on an idea, and committing marketing dollars to promote the launch, insights and marketing pros are rarely certain that their concept(s) will succeed in-market. 
In this post, we've compiled some examples of companies whose ideas performed well once they hit shelves (or virtual shelves) and some that performed... not so well. These instances demonstrate how important it is to assess ideas before you launch them, increasing your level of confidence and certainty in the new product you're bringing to market.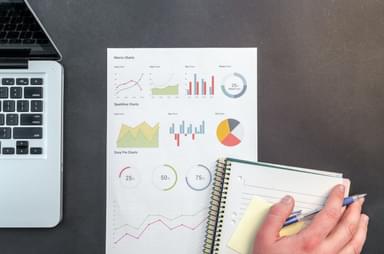 What is concept testing?
Concept testing (or concept validation) is the process of examining and evaluating ideas with a sample target market. If you're about to introduce a product or service, or even running a full re-brand, you can test whether your ideas will be received well with your audience. Concept validation can give you huge amounts of information about your customers, prevent you from making mistakes, and help you tailor your message accurately.
For more information about the definition of concept testing and different methods for testing concepts, check out this post.
Why is concept testing so important?
The purpose of concept validation is to place the customer first on an ongoing basis. It allows marketers, insights managers, product managers, and more to adjust their ideas to meet consumers' needs in-the-moment, without relying on data they've already got access to in-house or their gut instincts.
Validating concepts in market research allows you to choose the best ideas and focus on the things that matter the most to your audiences. Not only does it save you time and resources, it also makes your idea "sellable" and gives you a far stronger competitive advantage.
Not convinced about the benefits of testing your concepts yet? You will be after this post. 
So let's dig deeper into how concept validation can be handled in practice. The brands we're mentioning below are both established market leaders and growing challengers; we chose them to show that the effects of product concept testing can be tremendous, no matter the size of the business and previous experience in a category.
3 Examples of Concept Testing Fails
These concepts and ideas weren't successful at launch, and we believe it's likely because the companies in question didn't properly assess their potential in advance.
1. Burger King's Satisfries
Conscious of the public's inclination towards healthier foods, Burger King introduced a new product in 2013 - Satisfries. What set apart this menu item was that the fries were made with a batter that absorbs less oil, so they had 20% fewer calories than regular Burger King fries. That sounds like a promising idea, considering that more and more fast-food chains were selling lower-calorie items to meet the demand of consumers concerned about their diet.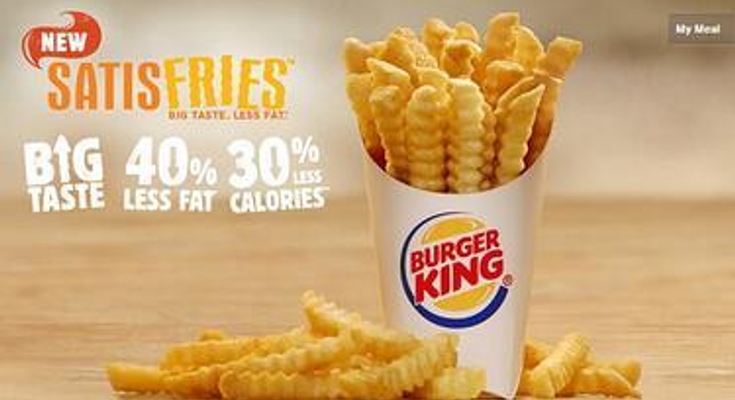 But the concept didn't work out as well as Burger King had expected. Perhaps, the reason was that the company couldn't persuade diet-conscious consumers that Satisfries is a healthier option. And the price difference didn't help; the cost difference between the regular fries (about $1.59) and Satisfries (about $1.89) might have been a huge decision-driving factor for budget-conscious visitors.
What Burger King didn't see coming is that their target audience doesn't perceive their brand as "healthy". Therefore, no matter how much oil is being cut out of the fries, french fries sold by a fast-food chain will still be perceived as junk food in the minds of customers. Secondly, they didn't realize that their returning customers didn't want them to "reinvent the wheel" - they were used to the old french fries recipe, which was also had a lower price tag.
In the end, Burger King had to remove Satisfries from the menus of 5,000 of 7,500 franchises.
Testing this concept iteratively throughout the new product development process might have led Burger King's team to reposition the concept, or halt production altogether. That's why concept validation is so essential - it helps you understand how consumers prioritize different factors of your new concept and ensure it's a success. 
2. Juicero
When it first launched, Juicero was coined the "Apple of juicers". This large Silicon Valley project received funding from high-profile firms, and aimed to change the way people consume fresh fruits and vegetables. What set Juicero apart from other juicers initially was its high-tech construction and materials. The juicer worked with Wi-Fi and a special mobile app, the brand offered specific juice packs, and the juicer would even stop juicing if a pack expired so that you wouldn't have a bad juice experience. For all of this, people would have to pay premium rates - the juicer was originally priced at $699 (later reduced to $399) and each pack varied between $5-8.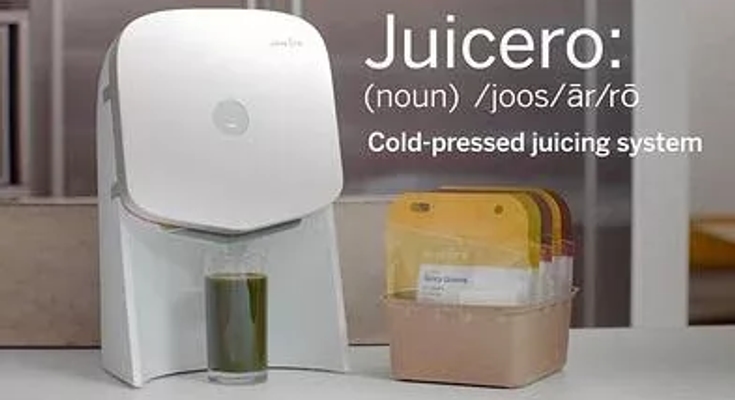 But iterative concept validation would have helped Juicero. The problem with the existing product was that consumers didn't need such a complicated device to make their juice. Let's remember Keurig's attempt to revolutionize "the future of brewing" with their Keurig 2.0 machine; with Keurig's later-phased out device, you could brew up to 30 ounces of coffee at once, but only using Keurig-approved coffee pods. "You shouldn't have to hack your coffee" was one of the comments made by The Verge, and it also applies to Juicero.
Market demand lagged, and Juicero and Keurig were forced to reckon with the fact that consumers didn't want to complicate their lives with a complicated, high-tech juicing option. Things got worse when Bloomberg posted a video in which a Juicero pack was squeezed by hand, showing that customers didn't actually need expensive pressing technologies to extract the juice.  The brand had to offer refunds to their customers and, eventually, withdraw the project altogether. 
Validating product ideas and researching customer needs could have saved Juicero from becoming one of the biggest product flops in the history of Silicon Valley. 
3. Dove's body-shaped bottles
2017 was a rocky year for Dove. To promote body positivity and inclusion of all body types, the company introduced limited-edition shampoo bottles shaped like a few different female body types.
The idea behind this was very much in the style of Dove - to celebrate all shapes and sizes of beauty. But, in contrast to Dove's previous campaigns, the execution was viewed as "tone-deaf". The brand received backlash on social media and was criticized for "compounding the issue of being the "wrong fit".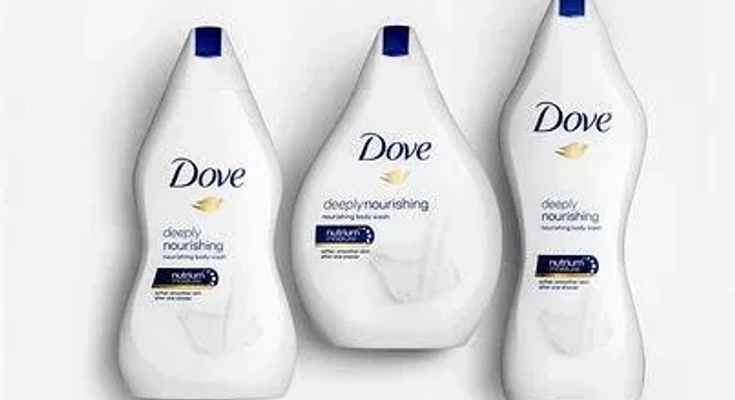 Dove did conduct a concept testing survey, looking for people's reactions to different bottle shapes. They found that thin human-shaped bottles appeal to audiences more than wide bottles, which could be because humans are often more inclined towards thinness because it is traditionally associated with "social prestige" (Romero and Craig, 2017). But what was missing from their research is context. Concept validation doesn't have to happen once, at the beginning of the project, it can happen iteratively. Had Dove tested the bottles as they were being developed, the disconnect between Dove's brand values and the new packaging execution would likely have been spotted before going to market. 
That's why you should make sure that your concept testing survey reflects real-time cultural beliefs and avoids reinforcing the wrong messages - even if those messages are well-intentioned - in the minds of your consumers.
Learn how to write concept validation survey questions in this post.
3 Examples of Concept Testing Wins
Now, let's have a look at brands that executed their ideas well, most likely thanks to some effective product concept testing.
1. Lay's Do Us a Flavour
To revamp its image with consumers aged 18-24, in 2012 Lay's decided to launch what became one of their most successful campaigns ever, 'Do Us a Flavour'. The purpose of the campaign was to create a new flavour based on ideas submitted by young Lay's fans. Besides submitting ideas through social media, customers also needed to pitch their concepts or ideas, providing a photo and rationale for why their flavour idea would be successful.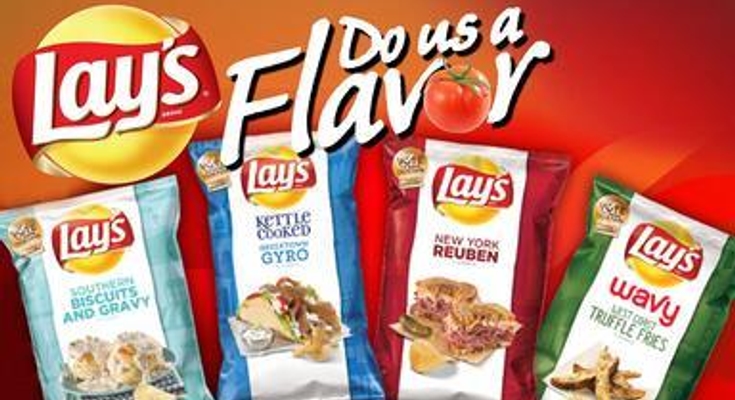 A panel of judges, including Lay's culinary experts and celebrities, narrowed the list of submissions down to 3 flavours. Next, Lay's opened up several pop-up stores in a few countries and sold these new chips for a limited time. Consumers, among which were also magazines and news aggregators popular with the young groups, were invited to try the new flavours and vote on their favourite ones. Aren't these the perfect conditions for testing concepts in practice? 
Lay's expected to receive around a million submissions through social media, but were shocked to have gotten 3.8 million new flavour concepts over 10 months. The winning flavour idea belonged to a librarian from Wisconsin, Karen Weber-Mendham, who submitted "Cheesy Garlic Bread". 
Lay's Facebook fellowship increased to 1.2 million and the PTAT, the metric that measures the number of people talking about Lay's, rose to a whopping 4700%. The company's sales grew by 12% in ROI and Lay's achieved its goal of strengthening its relationship with the younger audiences. Not to mention, we ended up with cheesy garlic bread potato chips.
This sample of concept validation, while approached differently than many tests with consumers, very much demonstrates that testing pre-launch is a must if you want to stack the odds in favour of your new concept or product succeeding. 
2. Starbucks' Dairy-Free Drinks
Starbucks has always put customer experience at the centre of its strategy. That's why they've continuously invested in market research and product development to keep their offerings in line with what customers want. The company gleans data from social media to better understand their customers. The brand also uses their My Starbucks Idea platform - a website where consumers can share their ideas for new products, flavours, or anything under the sun - to propel new product development.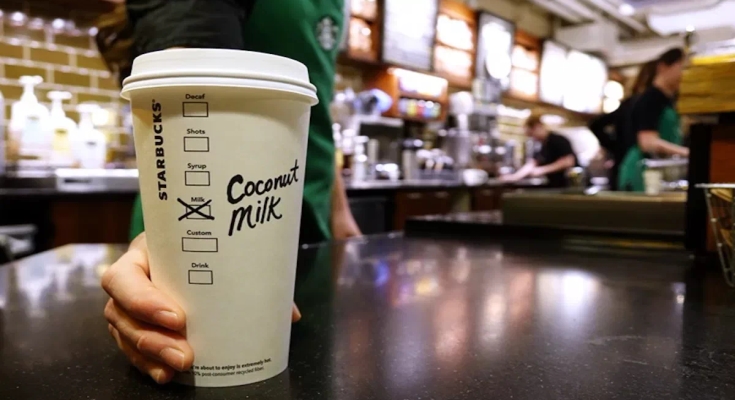 But one of the most important ways Starbucks examines its ideas is by testing them in select stores. This allows the company to assess the success of their concept with a small target group before launching in-market.
For instance, when the company realized that there was growing popularity of non-dairy drinks, Starbucks decided to put the trend to a test. They launched drinks with coconut milk and sold them in stores in Cleveland, Los Angeles and Oregon. The results of the tests backed up the 'trendiness' of dairy-free products with real company sales, and Starbucks launched drinks with coconut milk in 2015. They were able to feed (literally!) the needs of health-conscious consumers, and increase sales while doing it.
3. Everipe
Everipe, a brand that produces healthy superfood smoothie kits, wanted to understand the market potential of a new product line. Kerry Roberts, the co-founder of Everipe, describes the dilemma: "We were constantly working with the manufacturer and iterating on the product, and we were struggling to bridge that gap between the product, the wider vision, and the anecdotal feedback we'd get from people that sampled the product." That's where Upsiide came in. Kerry used Upsiide to benchmark Everipe's as-yet unlaunched product line against the dominant competitors in the category. The results were not only surprising, but game-changing for their business.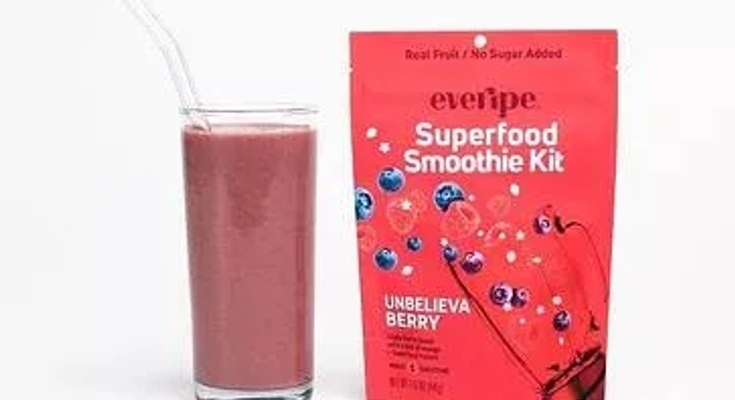 Everipe is one of our favourite illustrations of how powerful concept validation can be. If you want to learn more about how Everipe used Upsiide to answer their most pressing business questions, have a read through this post. 
Conclusion
These concept validation instances demonstrate how crucial it is to understand your audience's needs and pain points at each stage of concept or product development. Whether you're working with a brand that's garnered a healthy market share, or your company is brand new and fighting for a seat at the table, concept testing is a no-brainer.
And luckily, it isn't hard to implement a concept validation programme - talk to one of our Upsiide experts to get started today.