As we read about upcoming iPhones or brand-new Starbucks milkshake flavors, it can be easy to forget that even those internationally successful companies had to start somewhere. They had to work hard to conceptualize and create a product that changed everything.
In this article, we outline 4 brands that shook their respective industries with innovative products.
Here are the product development examples we're going to cover:
Beyond Meat

Airbnb

Spotify

Revolut
Beyond Meat: developing the first meat-less burger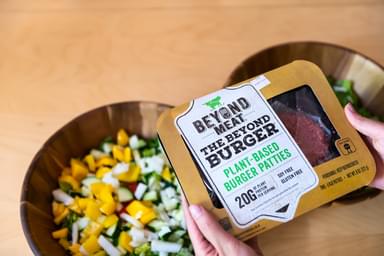 Whether you're a fan of meatless burgers or not, you'd definitely agree that Beyond Meat redefined the vegan food market. Founded in 2009 by Ethan Brown, Beyond Meat created meat alternatives like no other. 
You might have heard that greenhouse emissions harm the planet, but not many know that animal agriculture creates around 15 percent of global greenhouse emissions. Beyond Meat's products require 93% less land, 99% less water and 90% fewer greenhouse emissions.
They achieve these numbers by using an innovative product development process. For example, their Chicken-Free Strips are made from "soy powder, gluten-free flour, carrot fiber and other ingredients." They use a "food extrusion" machine to create the texture of the chicken meat. The company always looks for new ways to upgrade the taste, texture and appearance of its existing products, investing in labs and R&D centres worldwide. 
But the most impactful thing Beyond Meat did was take the lead on popularizing alternative meat options among the masses. Large restaurant chains like Burger King, Dunkin' and Subway serve Beyond Meat burgers and sandwiches, making vegan meat accessible to everyone. 
When you learn that 93% of people that buy Beyond Meat are actually meat eaters, it's clear how much of an impact the product concept has had. This is why Beyond Meat deserves to be on our list of revolutionary product development examples.
Airbnb: making you feel at home everywhere you go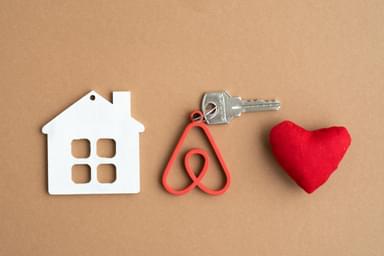 If you think about the core concept of Airbnb, it's kind of odd: you're essentially staying in a stranger's house or letting other strangers stay at yours. It isn't a business model that immediately feels viable. But Airbnb's founders Brian Chesky, Nathan Blecharczyk, and Joe Gebbia proved that wrong.
What made Airbnb different from traditional hotels was its approach to customer experience. When the company started, it found an opportunity to rent out rooms to conference-goers, capitalizing on lots of out-of-towners. 
The premise of this original Bed & Breakfast was focused on providing the best customer experience - this is something the company continues to focus on today. One of the employees notes that at "Airbnb, the product isn't our app. The product is staying at a guest's home." That's why everyone at the company is focused on improving the experience of staying somewhere, from browsing the website to getting the keys.
Airbnb's innovative product design actually draws some inspiration from Disney's storyboarding technique. This technique suggests that you should outline the story of your characters before you start drawing everything. The same applies to Airbnb: employees are asked to draw out the customer experiences from start to finish and figure out a way to make that story even more memorable.
We think Airbnb's approach to customer experience allowed them to create a viable final product that could compete with other alternatives. This approach helped the brand to get over 2.9 million hosts on their platform and more than 50,000 Airbnb Experiences (i.e. online activities hosted by locals). 
Spotify: turning music into a social experience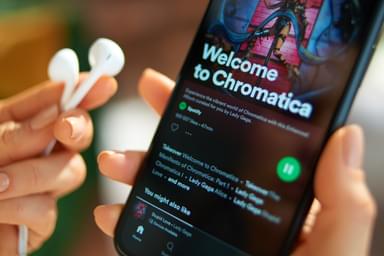 Spotify was probably the first music streaming platform that approached music as a social experience to be shared with others. And they can do that because their product development relies heavily on machine learning algorithms and data analysis. They really dive deep into how a person listens to music, what genres they like and how their habits change over time. 
What's actually cool is that they use data directly in their marketing strategy; Spotify Wrapped is a great example of this. After compiling all data about your listening activity on the platform, Spotify creates a visual representation of all songs, artists, genres and podcasts you have listened to for the past year. You can then share your Spotify Wrapped with your friends, making it, again, a social experience.
Secondly, they made music more accessible for everyone. In the past, people collected records and CDs as part of their private collections. And it was cool to discover your friends' collections whenever you visited their houses to see what kind of music they like. 
Spotify has made that experience more accessible with their Friend Activity feed feature. It allows you to see what your friends are listening to, discover their playlists and even create collaborative playlists (kind of like making a private music collection available exclusively to your friend group). 
Finally, Spotify has also been innovative in its partnerships with artists, record labels, and other companies. For example, they've collaborated with Netflix to create a special Upside Down playlist for the release of a new season of Stranger Things. The playlist is meant to "save you" from the monster called Vecna that appears in the series, and the songs are personalized based on your listening history.
We think Spotify is a real example of ingenuity when it comes to new concepts and marketing promotions. The company puts a lot of effort into making its product features fun, memorable and actually valuable. And the examples above prove that to be true.
Revolut: making banking super easy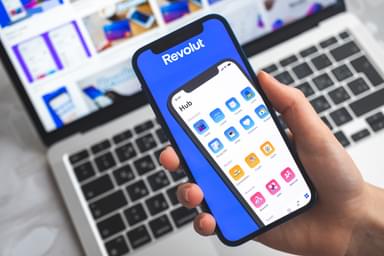 Banking is an industry that's hundreds of years old. And it's probably one of the most traditional industries too, meaning that it's hard to force innovation in many old and established banking institutions. 
Revolut, a London-based digital banking company, wanted to change that. As one of the first big neobanks it has been disrupting the traditional banking industry since it was founded in 2015. It basically works like a regular brick-and-mortar bank, only it's available exclusively online.
Revolut approaches banking from the point of the user and focuses on making everyday banking easy. For example, the company's app allows users to manage their finances on the go, with features like instant transaction notifications and the ability to freeze or unfreeze a card with a single tap. 
It's obvious that Revolut's target market is early tech adopters. That's why the company develops features that early adopters might be interested in, e.g. cryptocurrency trading. It also uses artificial intelligence and machine learning to provide personalized insights and recommendations to its users.
Overall, the company tries to differentiate from its other neobank and brick-and-mortar competitors by lowering the barrier to entry. For example, if you want to transfer money internationally, you'd usually have to pay high fees at traditional banks. At Revolut, those fees are low, and in some countries, the transfers are free.
We think Revolut's approach to product development is hyper-modern. That's why the neobank has attracted over 25 million retail customers and continues to grow internationally.
After looking at these product development examples, we found…
…that creativity, customer centricity, and agility are very important to developing and landing a really innovative product. We have a whole article that discusses more amazing global brands that innovated in their own spheres - check it out here.