It's not just about lower cost and faster speed...
Occasions, offers, time of day, and cravings all play a role. But to what extent do they change behaviors and motivations? Watch now to find out what those offers are.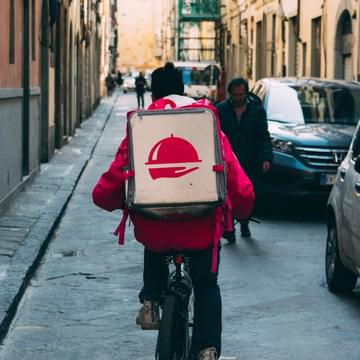 What's the job that delivery should fulfill?
We'll walk you through the top occasions and reasons why people use food delivery services. Our insights can help you understand how to address the needs and wants of users and non-users efficiently.
The pandemic has massively changed motivations and behaviors around food delivery, which means it's pretty freakin' challenging for food brands to predict what people might want/need from them.
We're gonna try to make it a whole lot easier for you. We'll walk you through:
transactional trends in food delivery pre, during, and post-pandemic in North America (our buddies at Drop have given us the 411)

primary research (run on Upsiide) that explains the WHY behind the transactional data, courtesy of Drop

primary research (run on Upsiide) that lays out key opportunities for growth for any CPG or QSR business to take advantage of